Available Colors for Acrylic Templates and Widgets
The following colors can be used for all your orders of acrylic templates and widgets. If not otherwise stated or ordered we are using the transparent, orange acrylics of the color code T2. When you like to receive your templates and widgets in a different color please write us the color codes as shown in the following picture in your order comments.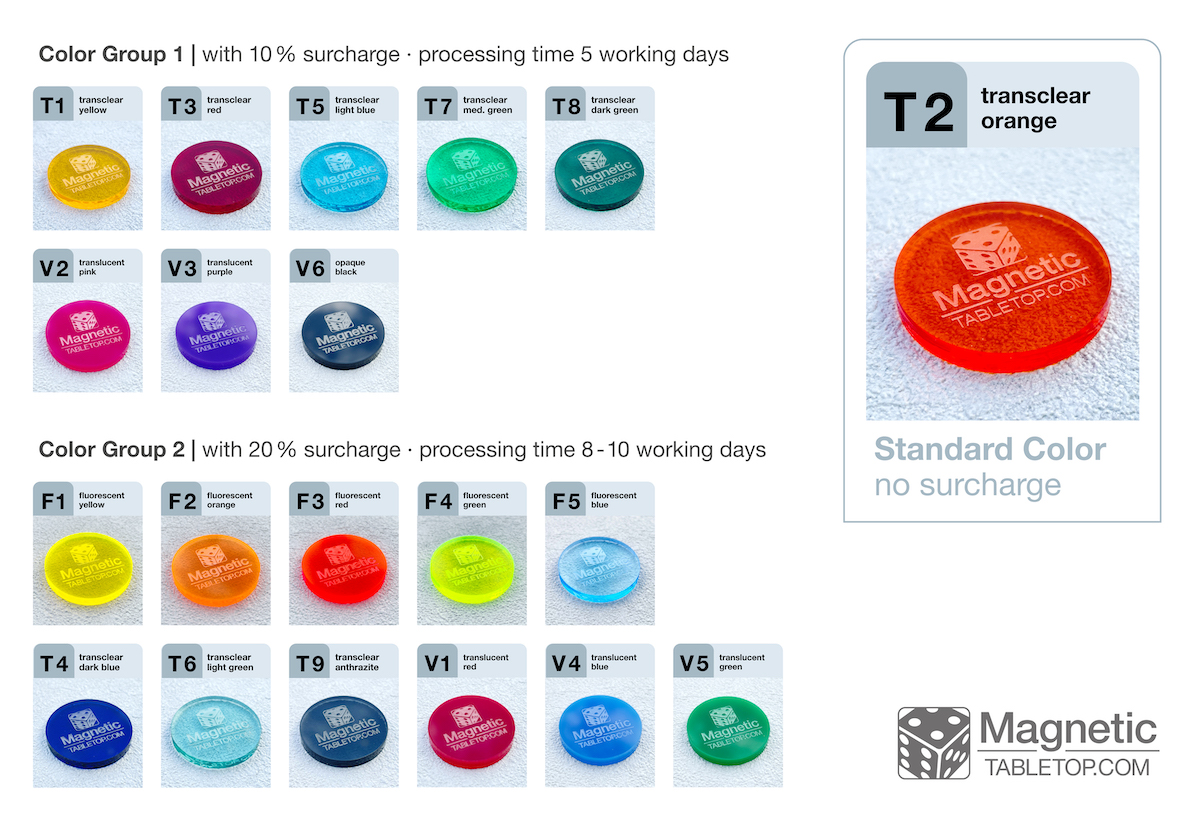 Problems to see this picture? Here a direct link to the available acrylic colors.
Please note that products in other colors than T2 will be produced on demand after we received your order (and payment). Therefor it can take 5-10 working days, if we have to re-order material first.
Depending on the chosen color there is a surcharge of 10% or 20% to the catalogue prices. Of course this is only for direct product price and not for shipping fees or layout if it's custom order.
Please feel free to contact us in advance by using the contact us button on the top right.
Samples of the different acrylics are available at cost price.